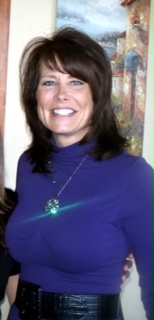 Studio Hair by Holly at the Salon's of Nevada
What's this?

If you are looking for a hair salon in Nevada and Rockwall, and a hair stylist who can pamper you properly, look no further. Holly's passion for hair shows in every style, every color, every cut.
Schedule an appointment today: (214) 228-6057
18942 High Meadow Rd.
Nevada, TX 75173
Studio Hair by Holly is a full-service hair salon located inside the beautiful and gracious surroundings of the Salons of Nevada, in Nevada, Texas, and our location North of Rockwall. Holly Hester Richardson has 20+ years experience as a hair stylist and truly understands the meaning of the word Retro!
Having trained with Aveda, Tony&Guy, and Wella, I utilize innovative techniques to Marry precision and free-style cutting to intensely state of the art color and bring your hair cut into the 21st century!
Each client receives a one on one consultation to address any special needs and discuss the exact look which will best suit each individuals hair style.
It is my mission to give each client a fresh take on an older style or a complete make-over that may include the latest trend in color, cut and finish for the perfect hair!
Now that's New!!
What you see is what you get, over 90% of the photographs are of actual clients at The Studio!!
Every detail from shampoo to finish is executed by one hair stylist, which is not always true in salons where the client is passed around! The final results? No collaborative effort!! Cut and color that do not blend to form a unified and natural creation! Get the personal attention to every detail of your hair style you deserve with Holly.